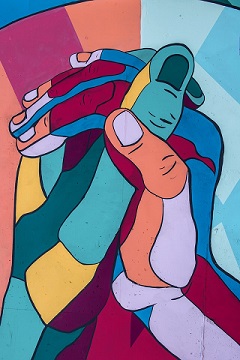 The Unifie meeting on May 7th was a great meeting! It was wonderful seeing each of you to connect, for prayer, speak about the calling of being a Christian therapist and to explore topics pertaining to COVID, movement forward, what will be the same and what will change! For those that were not able to be at the meeting here are some of the resources we explored:

*Devotional remarks from: Matt 26:36 and 1 Peter 4: 7-8

*The NY times article on "Languishing". – A new term to be able to express feelings being felt from the journey of COVID.
https://www.nytimes.com/2021/04/19/well/mind/covid-mental-health-languishing.html

*Compact Bill – This a bill that is believed to possibly be passed by 2022 where 10 states would have an agreement if you are licensed in one state you would be able to counsel through telehealth in any of these other states.
https://www.counseling.org/news/updates/2021/03/24/georgia-state-legislators-pass-counseling-compact-bill

https://counselingcompact.org/
Next Unifie Meetings: Aug 20th and Nov 5th (both online) – hope to see you there!